Management Team
AMAXVEN, Inc. is a boutique management consulting company supporting the Board of Directors, Executives, and Investors in transition.

Michael Atkins is the Founder and Chief Executive Officer:
Four decades of executive marketing and technology for Fortune 500 companies Xerox, Boeing, EDS and Diligent.

Mr. Atkins started, funded and managed several companies:

Chairman and CEO - AMAXVEN, Inc. management consulting and real estate investment company;
Chairman and CEO - Incident Logic, Inc. analytical software for DOD intelligence community TS;
President - Master Key, Inc. native American company, IV&V secure application software testing in the cloud Department of Justice TS;
President - DF Labs North America digital forensics government;
Chairman and CEO - Visual Board Books, Inc. SaaS the board book portal for board of directors;
Chairman and CEO - Strategic Marketing Ventures, Inc. management consulting company to SWIFT VIABLE Contract, Lockheed Martin and NuComm;
Chairman and CEO - Commonwealth Financial Corporation debt and equity financing to software companies;
Chairman and CEO - Chesapeake Computer Solutions, Inc. IBM Master Reseller and system integrator;
Mr. Atkins held executive positions:
Executive Vice President - DEXEL Systems computer company;
Director Department of Defense - EDS Systems;
National Director VIABLE contract - Boeing Computer Executive Information Solutions;
Manager - Tymshare, Inc. computer modeling software and DOD budgeting;
Sales Professional - Xerox Corporation office and engineering systems Education.
Education - MBA Loyola Maryland University, BA Baptist Christian University.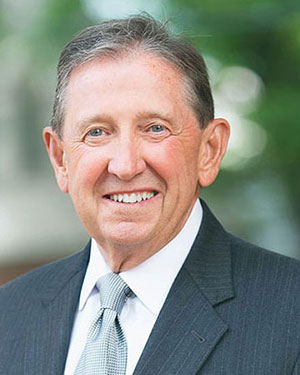 Michael Atkins serves as Chairman and CEO Amaxven, Inc. Management Consulting and Real Estate Brokerage and Investments. AMAXVEN, Inc. is a management consulting company advising Board of Directors, Executives, and Investors in transition.

Mr. Atkins has decades of proven experience aligning strategy and sales of enterprise solutions for corporate boards of directors, executives, and investors. He is the founder and investor of several innovation companies including, Work Force Match, Inc - Recruiting and Staffing, Amax Data - Information Visualization Platform.

His pass experience includes Digital Forensic USA - Cyber Security and Law Enforcement Incident Management Software, Cyber Security - Department of Defense Under Secretary of Intelligence and Cyber Security - Department of Justice, software automation testing, US Army automation VIABLE, Lockheed Martin - M&A System Integration, NuComm - M&A Call Centers, SWIFT - NextGen Transition 7200 Banks, MasterKey - Native American Government Contractor, and Department of Justice Automated Software Testing. He also founded Strategic Marketing Ventures, Inc. that provides strategic planning, financing, and business development for Digital Forensics USA - DFLabs, Diligent, Inc. board services, Diligent and Visual Board Books, Inc. board portal, Tymshare, Inc. financial applications and Xerox sales and training. Mr. Atkins founded Commonwealth Financial Corporation providing investment banking, strategic planning, and business development in the software and technology industry after working for Kidder Peabody. He founded Chesapeake Computer Solutions, Inc. a leading IBM Master Reseller turnkey application. Education includes MBA Loyola, BA BCU, Florida Brokerage License and NAR Accreditations.



The Honorable Ronald R. Spoehel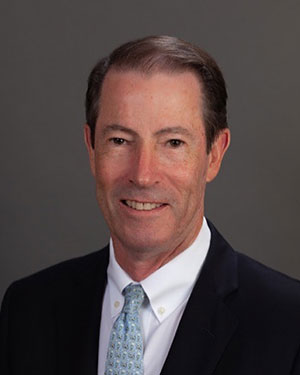 The Honorable Ronald R. Spoehel served in the leadership of NASA as the U.S. Presidentially-appointed Senate-confirmed Chief Financial Officer. He has over 40 years of board, executive management, private investment, and investment banking experience, from Fortune 500 to innovative technology start-ups.

Mr. Spoehel is the Founder and Executive Chairman of Aegis Cybersecurity Systems Inc. and serves as Managing Partner of Windrock Capital LLC, a private firm with a concentration on technology start-ups and innovation. He also presently serves on select U.S. and international company, investment fund, and advisory Boards and has served in financial and general management and on Boards with globally operating public and private companies in the U.S., Canada, Latin America, and Europe. Among various companies with worldwide operations, he has served with Harris Corporation, Hughes Aircraft Company, ManTech International, ICF Kaiser International, Optinel Systems, ICx Technologies, Acer Group, Profire Energy, and Indrocorp Technologies. His global experience also includes ten years with Bank of America and Lehman Brothers across the energy, technology, and industrial sectors.

He is a member of the Economic Club of Washington, D.C., and has served on the United States Chief Financial Officers Council, U.S. Air Force Audit Committee, the Board of Directors of the Professional Services Council, and the Advisory Council for the Wharton and Engineering Schools at the University of Pennsylvania.

Mr. Spoehel is a magna cum laude graduate of the University of Pennsylvania, where he received his Bachelor of Science degree in economics and MBA from the Wharton School, and his Master of Science degree in engineering from the Moore School of Electrical Engineering.


Kathryn Kerrigan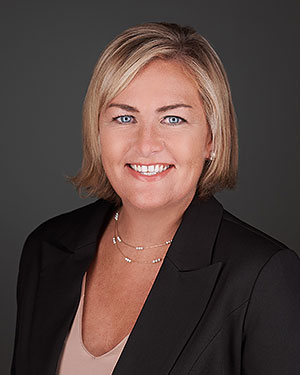 Miss Kerrigan is the founder and CEO of UnKommon Revolution, an AI and Machine Learning software development company currently pursuing a Doctoral degree in Machine Learning. Kathryn is an active Board Member and Advisory Council Member assisting other start-up and mid-sized companies within various aspects of technology including NFTs, Web3 and AI solutions within FinTech, Healthcare, Retail, B2B, E-Learning, Gaming and more. Miss Kerrigan is the co-founder and CEO of Work Force Match, Inc. an autistic recruiting and staffing company.

At the age of 23, Kathryn started one of the first .com fashion footwear businesses in the early 2000s. During her tenure as the founder of Kathryn Kerrigan Footwear, she received many accolades including Crain's 40 under 40, Inc. Magazine's 30 Coolest Entrepreneurs under 30 and Entrepreneur Magazine's Top 30 Emerging Entrepreneurs under 30. Her success led her to be a part-time Adjunct Professor as well as a guest speaker for many universities, businesses and organizations.

After selling her business 10 years later, Kathryn went became an Executive Leader within Ecommerce at Royal Caribbean Cruises, Ltd and BrandsMart USA. In 2016, Kathryn started UnKommon Revolution. With a branch office in Bangladesh and headquarters in Palm Beach, Florida, the company focuses on Innovation Consulting, Digital Transformation, Software Engineering, Big Data & Analytics, Artificial Intelligence, Blockchain including NFTs, Web3 and Extended Reality.

Kathryn holds a BS from Lake Forest College, Lake Forest, IL and an MBA from the Loyola University of Chicago, Chicago, IL.


Dr. Mohamed Reda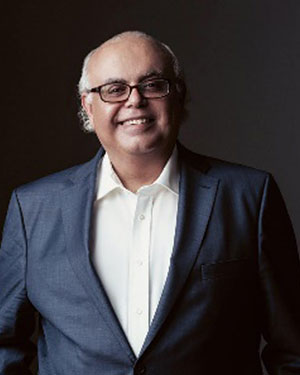 Dr. Mohamed Reda is a recognized cybersecurity and information technology expert in the field of defense and security. He has 35 years of experience in innovative technologies and interfacing with different defense and security providers globally. He served as a scientist at the Westinghouse Defense department with remarkable achievements in providing defense systems. Dr. Reda participated in the research and development of several innovative solutions in the control systems, long range, short range, and recognized achievements in intelligence tools and products. He helped several Governments globally in the field of defense and security.

Currently, Dr. Reda is the Founder, CEO and CTO of Virginia-based of Aegis Cybersecurity Systems Inc. and Partner and Founder of several enterprises in North America and Europe. In addition to successful start-ups and exits, Mr. Reda brings a global network and strong relationships with companies and governments across the globe. He developed, implemented, and guided strategic projects and global partnerships across the US, Canada, Europe, Africa, and the Middle East for more than three decades. He founded and served as Chairman & CEO of Allied Group, with 3500 full-time staff.

Dr. Reda's international business and Board affiliations are extensive, including the European Union IT Observatory, UK National Outsourcing Association, DC Export Council, Northern Virginia Technology Council (NVTC) and others in the Washington, D.C. area. He is a Board Member of the American Egyptian Business Council, former Chairman of the Egyptian IT Export Community, and former Board Member of the Egyptian Businessmen Association, Egyptian British Business Council, Egyptian Indian Business Council, Egyptian French Business Council and others.


Professor Paul Barach, B.Med.Sci, MD, MPH, Major (RET.) - Partner Amaxven Healthcare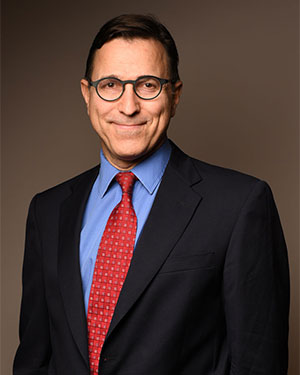 Professor Paul Barach is an international expert and a passionate believer in smart health information technology and monitoring to improve the safety and quality of healthcare with both extensive professional and academic experience. Paul has more than 25 years of experience as a practicing physician and physician executive in the military and in academic medical centers and integrated delivery systems. Paul has a long history of intersecting clinical, information technology and operational responsibilities with executive management, business and entrepreneurial roles including as a senior hospital executive in academic medical centers and integrated delivery systems. His experiences in a wide variety of healthcare endeavors have provided him the opportunity to develop unique and deep relationships with national and international networks of recognized knowledge leaders and professionals. Paul is the Associate Editor of Telehealth and Medicine, a lead digital health journal.

Paul is a double-boarded anesthesiologist and critical care physician-scientist, and trained at Harvard, Massachusetts General Hospital, Hebrew University, and the University of Chicago. Paul is an elected member of the lead international honorary society the Association of University Anesthesiologists.

Paul is the Head of Population Health for Play it Health and is deeply involved in all clinical trial designs. Paul has designed numerous clinical trials and has received research grant funding of over $16,000,000 as PI or Co-PI (and more than $200,000,000 in group funding) in federal competitive grant funding from the US (NIH/AHRQ/HRSA), EC (FP-7, Horizon, Erasmus), Australian (NHMRC, ARC), UK (NIHR), Dutch and Norwegian Federal Agencies as well as World Bank, WHO and the Global Alliance for Improved Nutrition. He has sat on several NIH, AHRQ, VAHSRD and international grant review panels.

Paul is currently the Principal of J Bara Innovation Consulting which he founded in 2012. J Bara Innovation partners with academic medical centers and large hospitals to identify, capture, organize, and optimize the organization's digital strategies and help identify gaps and/or risk exposure in operations as well as develop and implement strong systems of corporate checks-and-balances. Paul has designed remote patient monitoring solutions to address compliance, diversity and engagement issues.

Previously, Paul held the position of Chief Quality Officer and Associate Chief Medical Officer for the University of Miami and Jackson Memorial Hospital, a 1200-bed integrated hospital system. He was a member of the management leadership team on a variety of consulting projects with international health care clients. He also was Associate Dean and director of the Center for Simulation and Patient Safety

Paul advises several digital health start-ups including as Head of innovation and Chief Medical Officer. Paul served as a consultant to the Advisory Board, global healthcare management and advisory services company that brings together the core expertise of select top-tier US medical centers to assist international health care institutions in improving their safety and quality of care. He has been asked to work closely with KPMG, PWC, Booz, SMS, and E&Y.

Paul holds numerous US and international academic part-time positions as Lecturer and Senior Advisor to Dean, Jefferson College of Population Health Professor at the Sigmund Freud University in Vienna, Austria; Visiting Professor Milan Polytechnic; Honorary Professor at the National Cancer Center in Seoul, Korea, and Visiting Professor, Riphah University, Pakistan and at MUHAS University, Tanzania.

Paul is a highly sought lecturer and has given over 600 invited talks. He has given courses in Digital Health, Team Leadership in Disaster Management; Leadership during Crisis; Preparation of Health Systems for Crisis, Patient Safety and Human Factors. He has published more than two hundred papers in medical and scientific journals, 5 books, and has presented his work on 5 continents.

Paul spent 5 years in the military as a combat battalion physician, and field hospital commander, and is a veteran of the Gulf War, was discharged at the rank of a Major. Paul is happily married to Julie, Professor of Surgery, for 17 years, and has 3 sons (Harrison, Tore and Elijah).


Jay Jenkins - Partner Executive Eagles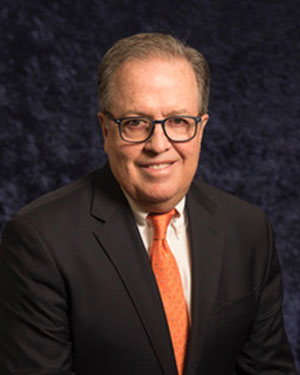 Jay is a leadership advisor, coach, and trainer with experience in technology strategic partnerships, business development, direct enterprise sales, channel management, and leadership coaching.

At Apple for 15 years, Jay was recently a leader on the Corporate to Consumer team responsible for building consumer-facing partnerships with select global brands, to help impact the way corporations go to market and transform their customer experience by leveraging the Apple brand and products in the solution.

He has also been a leader and founder of two ventures-backed enterprise software startups with one acquired by Amazon.

While building a career and raising boys with his wife, Jay was a volunteer hockey coach for 25 years in Denver, CO. He built new winning teams every year and finished his sports career as a Varsity Head Coach winning a State High School Championship.

Currently Jay is following his passion as a leadership advisor, coach, and trainer for business and sports leaders, by adding values to leaders who multiply value to others.



Adrienne Ramsay - Partner Management Consulting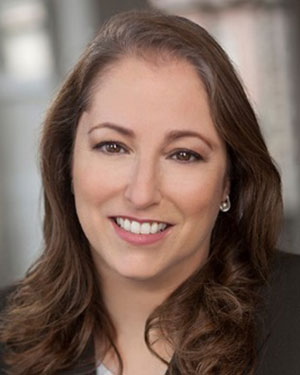 Adrienne Ramsay is an experienced senior executive and public service, design engineer. She has a proven track record of developing programs and processes that foster creativity and problem solving within large and complex organizations, collaborating with the leadership team to use technology to identify improvements and efficiencies and optimize results. She is available for select Board engagements, including Strategic and Technical Advisor positions, and consultancies.

Ms. Ramsay's management style uses resource-focused and outcome-driven priorities, objectives, and timetables to deliver excellence. With two decades in public policy and government service, including a role as Senior Advisor to the Chairman-House Appropriations Committee, she was a trusted advisor for planning and executing programs for the Department of Defense and the Intelligence Community - providing leadership guidance for more than $250 billion of programs. Throughout her career, she developed an understanding of the inner workings of the government and how businesses can position themselves to maximize opportunities.

Previously, Ms. Ramsay worked on a variety of federal policies and programs in both the public and private sector and has extensive knowledge of Federal budgets and programs. She was a Professional Staff Member on the House of Representatives Armed Services Committee. She has worked at the Office of Management and Budget, the Congressional Budget Office, and as a Brookings Institute Fellow in Senator Patty Murray's office. She also has worked in the private sector as a design engineer and at Raytheon, TRW, and Booz Allen Hamilton. Ms. Ramsay's career has provided her with strong personal relationships throughout Congress, various federal agencies, and industry.

In the private sector, Ms. Ramsay currently serves as a consulting partner to Fortune 500 companies and assists with messaging to Federal Agencies, Members, and Staff in Congress. These relationships allow her to achieve her clients' legislative goals through strong, bipartisan advocacy. She assists government and public/private policy and program management clients in solving policy and technology issues. She is a strategic partner who collaborates with multiple stakeholders on programmatic review, proposal review, cost-benefit analysis on mergers and acquisitions, business development and strategic planning. She also provides communications assistance for government stakeholders and federal coordination efforts.

Ms. Ramsay earned her Master of Science in Physics from Drexel University, Philadelphia, PA and Bachelor of Science in Physics and Mathematics from St. Lawrence University, Canton, NY. She maintains active United States Government security clearances at the Top Secret/Special Compartmented Information (TS/SCI) level as well as SSBI with CI polygraph and Codewords. She is a Subject Matter Expert in 5G, Bitcoin/Blockchain, Satellite and Space Technologies-Payloads, Systems, and Launch Vehicles, Cryptography/Encryption, Sensor Capabilities, Information Technologies, Telecommunications, Missile and Missile Defense, Unmanned Capabilities, and Large Data/AI/ML.



Ann Eisenberg - Advisor to Work Force Match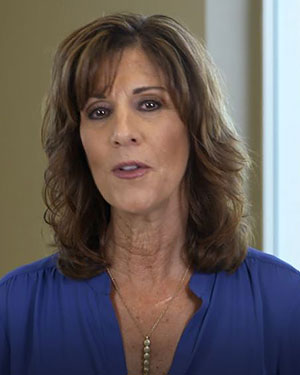 Ann Eisenberg has been the Executive Director at Palm Beach School for Autism since 2007. She earned a Bachelor of Science in Communications and Child and Family Studies from Syracuse University and a master's degree in Nonprofit Management from Regis University. Ann was introduced to the field of Autism when her own child was diagnosed at the age of 18 months, and she could not imagine doing anything else. Ann says, "I have lived in Florida for over 30 years and began working in the field of disabilities in 1994. I have worked at the state and the county level advocating for families seeking services and programs for their child with a disability." Ann created a brand-new department focusing on social and recreational programming for a local community center for 7 years which expanded to other community centers in Palm Beach County. The Palm Beach School for Autism was born in 1996 because of the lack of services for children with autism in the public school system.

We Provide Services to the Following Cities, Towns and Surrounding Regions of FL, DC and VA: